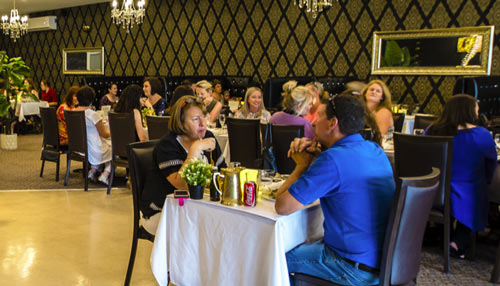 Mouth watering food, creative menu, full of flavour, well presented, authentic Indian food.
This is one of our family favourite places to go for a birthday or special occasion. Very popular for work parties as well.
Trip Advisor ranks it as number 6 in Dubbo but in terms of atmosphere it's hard to beat.
A Quote from Trip Advisor:
This is by far the best restaurant I have been to in a very long time. Amazing food at affordable prices. Lovely atmosphere and decor. Service is spot on with very courteous and well- trained staff. Highly recommended.
You can find the Restobar  at the West end of Bultje Street Opposite Quest Apartments.
29 Bultje Street, Dubbo.
The Royal Indian Restobar website is here.

  giraffe rating 9.5/10