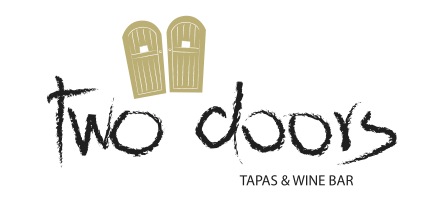 Rustic yet modern. Something a bit different. Tapas bar.
Great selection of food. At the South end of Macquarie St opposite the RTA.
I absolutely love Two Doors and if I have a friend visiting and just want to catch up over a meal, Two Doors is usually the place I take them. It's ranked #1 in Dubbo at Trip Advisor.
Tapas = small Spanish savory dishes, typically served with drinks at a bar – lots of little portions, share your food, sit round and chat.
Check out some of these:
Risotto balls – tomato, spinach, roasted garlic and basil;
Fish fillet en crout with rocket, lime crème fraiche and preserved lemons;
Paella chicken, chorizo and tomato;
Peppered fillet beef with parmesan cream and slow roasted tomatoes.
The deal is you can order any Tapas as a full meal, (they have almost 20 to choose from) or you can order a selection and go the full tapas thing and share them round.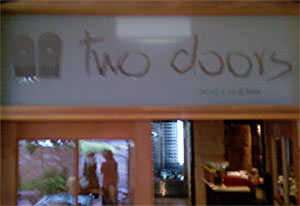 Not the place to go if you like a big cheap bistro steak and 3 veg.
Great place to hang out, eat slowly and stay till late!

  giraffe rating 9/10