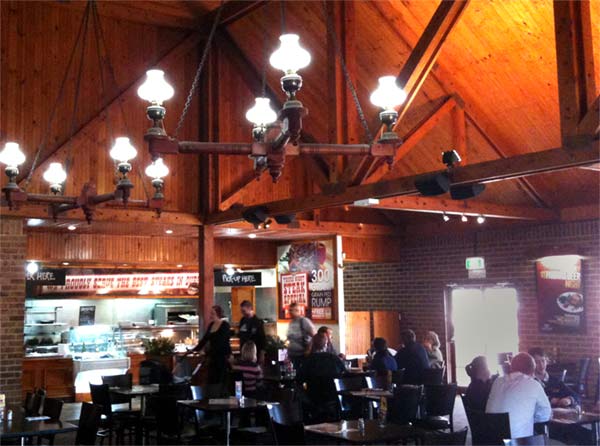 There's a fantastic bistro at the Macquarie Inn, Birch Avenue, called the Governor's Table Restaurant. It has a large old style room with exposed beam roof, wooden furniture, a fireplace in Winter, and Lounge Chairs to relax in before or after your meal.
A good place to take Kids and it doesn't matter so much if they are a bit noisy. The Pub has Guinness on tap.
The food here is probably the best you'll find in a bistro – great steaks and a choice of grain fed or grass fed beef.

  giraffe pub rating 8/10