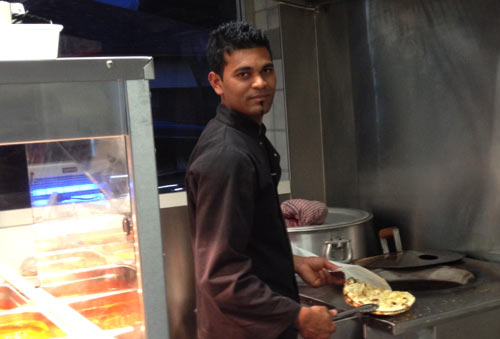 Thar Indian is a good place for Indian Food. It can vary according to the dish you order, but their Butter Chicken is authentic, their Naan bread is great too. They do a fast take-away or delivery. You can go in and get free samples of each dish – a good idea before you buy.
Check out reviews at Trip Advisor. The are located at 1/10 Cobra Street, Dubbo.
Panjabi Indian Cousine in Riverdale Mall is a good place for take away. They also have a small dine-in area.   I can recommend the Lamb/Beef  Korma.
Phone: 6882 8898
tasty without having the WOW factor that some of the Sydney restaurants have.
(Trip Advisor)

giraffe rating 7/10
Wylde Fire at 22 Bultje St, 68827272, has now closed down.

giraffe rating 6.5/10