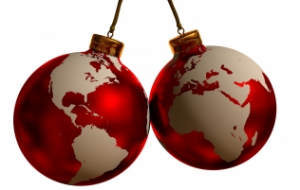 There are a couple of great options for Christmas carols in Dubbo.
The Dubbo Presbyterian Church have their 12th annual Christmas carols on Saturday 13th December 2014, at 7:30pm.It's a simple child friendly presentation focusing on the original Christmas message.  It's followed by a supper provided by church members at 8:40 and fireworks at 9pm. Last year there were 500 people.  For more details click here.
Then a week later,  Sunday 21 December 2014, it's the big Dubbo carols run by the West Dubbo Rotary Club. It's at Victoria Park oval and kicks off at 7pm.  Last year approx 4000 people filled the oval. A huge night for all ages featuring local Bands and Santa Claus. There will be a barbecue, hot dogs, chips, drinks, ice-creams, delectable slices, tea and coffee, safe flame candles and glow sticks on sale from 6pm. For more details click here.