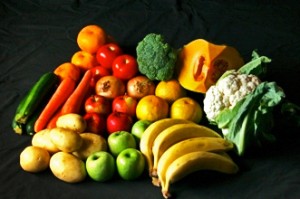 Real good fresh and local fruit and vegetables delivered to your door. We use these guys for our fruit and vegetable shopping all the time now. http://www.paradisefreshdubbo.com.au/
Personally I like their pre-packed fruit and vegetable boxes – where the contents may change slightly week by week but they are guaranteed to have whatever is in season and tasting good.  But if you prefer you can pick items one by one in their shopping cart system. Orders –  if you get them in by midday – are delivered the same day!
Best of all they try to source their produce locally – see this page for their suppliers.