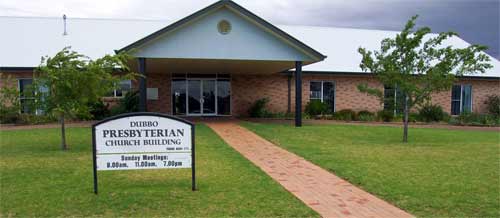 A contemporary church committed to 'growing followers of Jesus' with a mix of families and youth and a wide range of ages. Its strengths would be it's bible teaching and its network of small groups that meet during the week.
Dubbo Presbyterian Church currently have 5 services:
Sundays:  9am, 11am and 6pm.
'Tuesday Church' at 7 for 7:15pm Tuesdays.
'Nightchurch' 7:15 for 7:30 Sundays at the Western Plains Cultural Centre dry room.
They also have weekly activities such as a teenage youth group, kids club, and a mum's group.
For more details see http://dpc.org.au