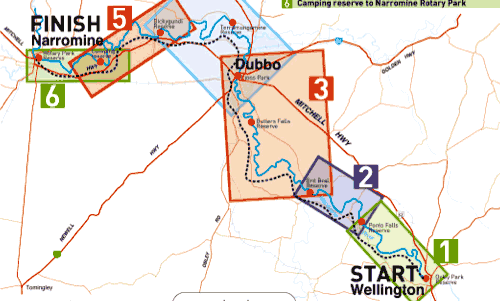 The Department of Lands have published a brochure with a 6 day canoe trial from Wellington via Dubbo to Narromine with camping each night at a reserve.
The only problem is the 4th night at Dubbo there's no camping allowed so you need to stay in a caravan park which is a bit of a walk from the riverside and a long way to drag your canoe!
If you don't want to do all 6 days you can pick any of the single days to do.
Click here for the map or here for the website.