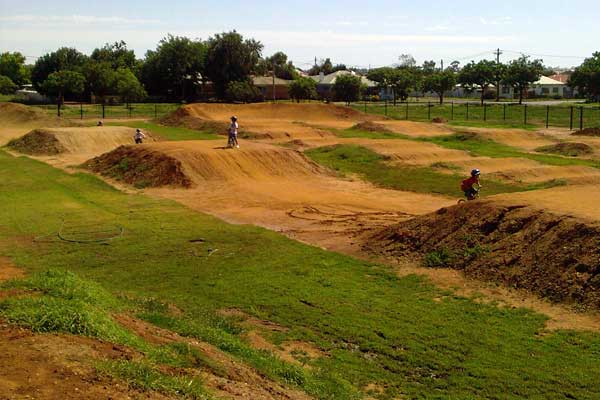 December 2007 saw the opening of a new BMX track in Dubbo by Dubbo City Council. It's a great track, a challenge for young and older riders. It's at Powter Park, Edwin Street, Dubbo.
To get there head north up Fitzroy Street, accross the railway line into North Dubbo, keep going till you hit the school zone with Dubbo North Public School on the right and a large grassy park on the left. Turn left after the park, this is Edwin Street, the BMX track is on the right.
It's fenced in, to make sure only pushbikes have access. And it's free!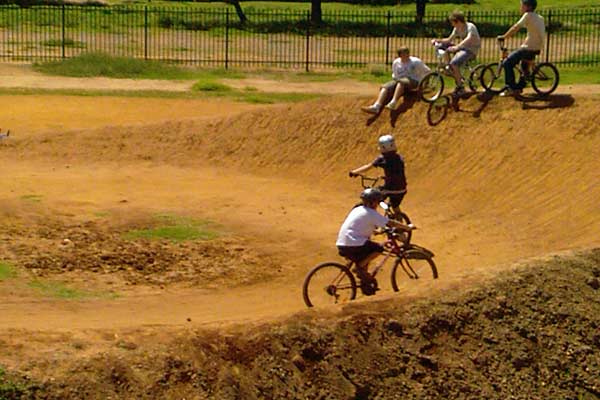 [GMP-Map]