Certified Organic Food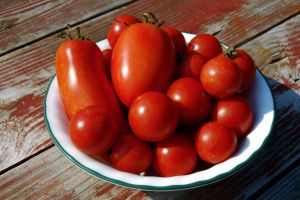 There are not many options for organic food in Dubbo, but they are slowly appearing.
Fruit and Vegetables
The best place to get organic fruit and Vegetables is by delivery from Whole Food Central in Bathurst. They deliver to Dubbo every Tuesday morning orders in by Sunday) and they have a great range of organic fruit and vegetables. You can order individual items or they do an 8kg box of mixed F&V for around $50). washing They even stock un-pasteurised Cleopatra bath milk. Their website is here.
To buy locally, it's pretty much Coles and Woolworths. Woolworths in West Dubbo (Delroy) has the biggest range of Organic F&V. There's also Coles in Centro Mall and then Woolworths in Orana Mall and Riverdale. Between the three supermarkets you are likely to be able to get  broccoli, cauliflower, zucchini, carrots, corn, celery, leeks, shallots, beetroot, apples, mushrooms and  potatoes.
The farmer's markets on the first and third Saturday are woeful for organic food although they do have locally grown produce for sale.
Coffee Shops
Sprouts have every option under the sun! Gluten Free. Primal Diet. Paleo Diet. Grain Free. Organic. All fresh. All local. All yummy too.
Butter
The only place I've seen Australian Organic Butter is Healthy Life – 269 Darling St, South Dubbo.
Non-certified organic but good food…
Fruit and Vegetables
There are a couple of f&v stalls at the Dubbo Farmer's Markets who say they use no pesticides or herbicides, worth checking out, not certified organic, but fresh and local.
Meat
Gilgai Meats sell local grass fed beef. You can order a beef pack online from $140 and they come monthly or so.
Farmer's Choice butchery (273 Darling Street and Riverdale Mall) sells locally grown Gilgandra chooks, they arrive fresh on Wednesdays, and taste like real chickens.
The Bourke St Butchery about 200m from Erskine St on the left on the Gilgandra Road sells grass fed beef, grain free sausages and nitrate free bacon.
Eggs
For the best eggs in Dubbo you can't go past Brigadoon Harvest. Just out of Dubbo at Tooraweena their chickens roam free in the paddocks with their own friendly Maremma dogs to guard them.  You can get their eggs in Dubbo at the Farmer's markets or at Healthy Life, 269 Darling St. http://www.brigadoonharvest.com.au/
Healthy Life also stocks Kamut and Spelt breads, and a good range of grains and oils etc.
Cosmetic Products
If you are after raw milk in Dubbo (bath milk) contact Ben on 0422 960034.