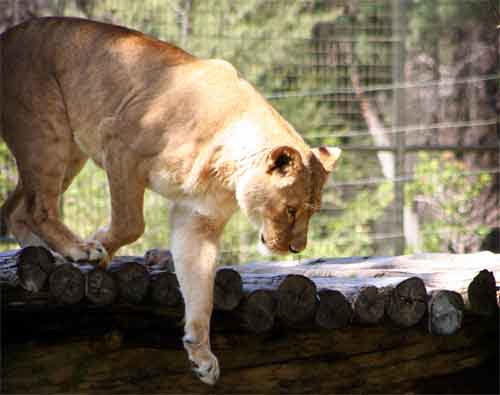 The Western Plains Zoo is a 'must see' if you are in Dubbo. Here are our 5 tips to get the most out of your Zoo visit:
Tip #1.  Allow a couple of days to look around. (A one-day admission gets you in free for a second day as well.)
Tip #2. How to get around? Push bikes or golf-buggies are a great option. You can bring your own push bikes or you can hire bicycles and golf carts out there. The 6-seater golf carts are great but get there early if you want one. (10 min before opening time in School Holidays will get you near the front of the queue and secure you a buggy)
Tip #3. Keep an eye out for the feeding times. Feeding times a great so try to schedule as many in as you can. Each animal has something special they do during the feeding time. Our favourites are the tiger, elephant, hippopotamus and siamang apes. The tiger has to climb a pole to rip a raw chicken out of a hessian bag – a great display of power. The elephants do some tricks including 'smelling' for food. The hippopotamus opens its mouth wide for the zoo keepers to throw hay in. The Siamang Apes are crazy and fun, their feeding time is just after lunch and well worth it. They put on a spectacular show to mark their territory to the assembled visitors. The otters are a hit for the kids,  at feeding time they go chasing prawns.
Tip #4. Go as early as you can in the day when most of the animals are awake. A cool day helps too. A hot afternoon is the least exciting as many animals are having a nap!
Tip #5. Take a packed lunch and some snacks. There are some great picnic spots on the way round.
Click here for the official Taronga Western Plains Zoo website, or go directly to this page to find out the current admission prices. If you prepay online you get a discount and save 10% on Zoo entry.
Click here to find out more about some of the individual Exhibits.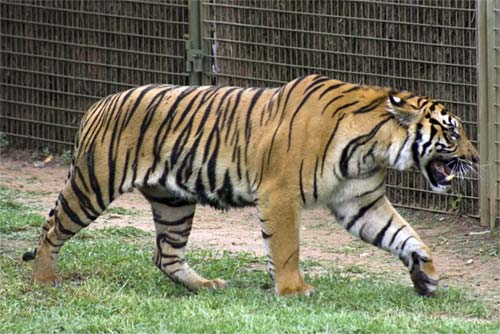 The tiger at Western Plains Zoo, Dubbo! It's hard to catch the tiger on the move, on warm days they like to sit around a fair bit –  but here's a good shot of a tiger on the move.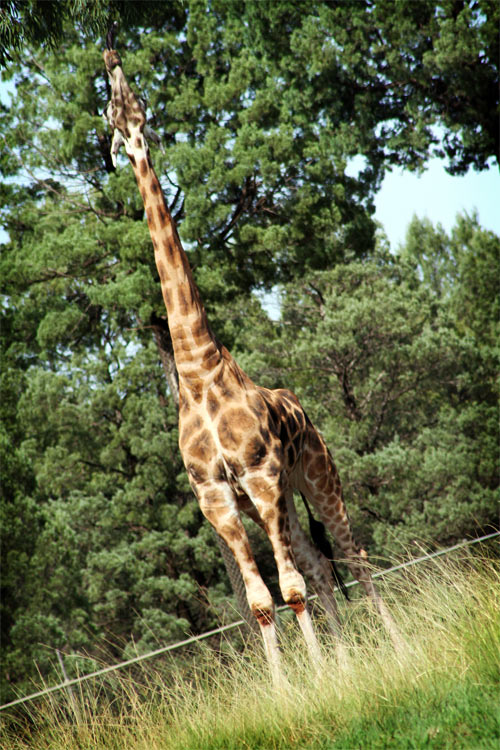 The giraffes are great – so gentle and graceful. They are fairly active and can be seen strolling around and snacking on tree leaves. Here is a giraffe showing off her height!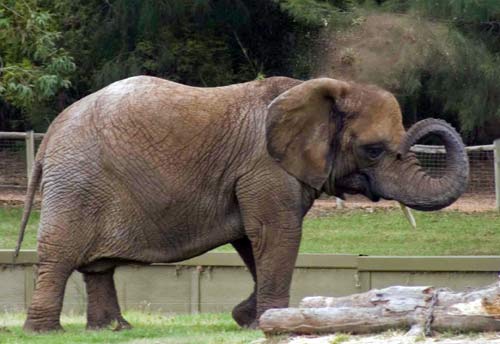 An elephant throwing dirt on its head.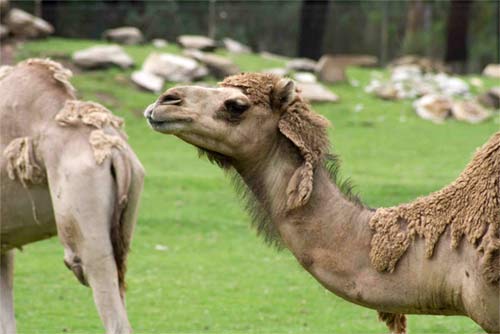 A Camel at Taronga Western Plains Zoo, Dubbo, NSW.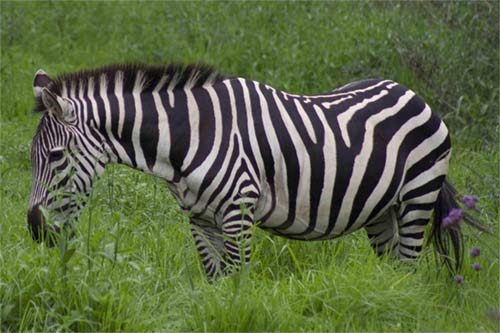 Here is a photo of a Zebra at the Zoo.
Tiger at feeding time!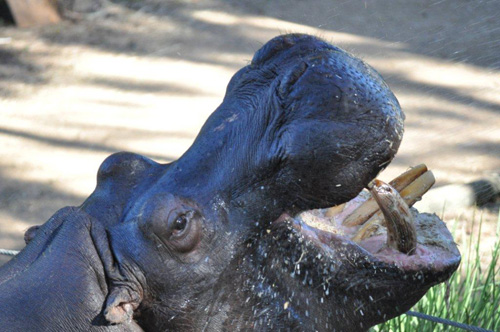 Hippopotamus at Western Plains Zoo