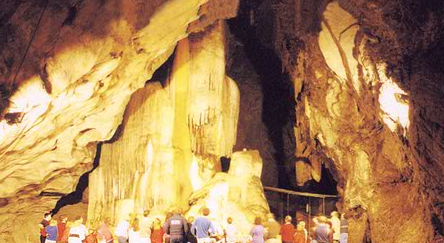 Just 40 minutes from Dubbo are Wellington Caves and the Old Phosphate mine – both are open for underground tours.
Wellington makes a good day visit from Dubbo and are reasonably priced. (I think it's under $50 to get the whole family in.)
The Wellington Caves Caravan Park and Golf Course are nearby as is the Bottle House made from over 9,000 wine bottles.